Home Mood - Color Changing LED Light Strip with Remote Control (16 Feet)
Make any room pop with color-changing LED light strips! This is the perfect addition to your home that will really make it pop! With the 24-Function remote, the possibilities are endless for the color combinations you can come up with. Give your bedroom, living room or office a sophisticated modern and futuristic look. 
Just stick the 16ft long light strip anywhere you'd like! Press the button on the control to change the color of the light emitted by its 300 RGB (Red, Green & Blue) LED bulbs. There are 3 single colors and 13 mixed colors you can choose from.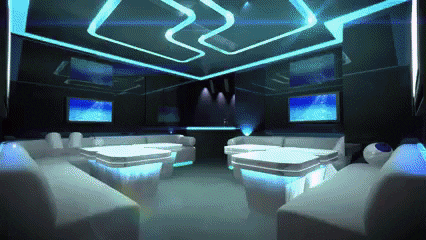 Fits any room and any vibe
24-Function Remote makes it easy to change the vibe from party to chill
Customize your color, strobe and dimmer settings
Plug & Play - No extra tools or accessories needed
Can be cut to adjust length of strip

3M

Adhesive

 backing to stick anywhere you'd like

Includes 300 LED lights on one roll
Each roll covers 16.4 feet (5 meters) and they're easy to link together